Slow Cooker Hot Fudge Pudding Cake an easy crock-pot dessert perfect for freeing up your oven. With the best fudgy molten sauce that forms beneath the cake. So easy to customize with 4 fun toppings like an ice cream sundae! Plus a step-by-step video!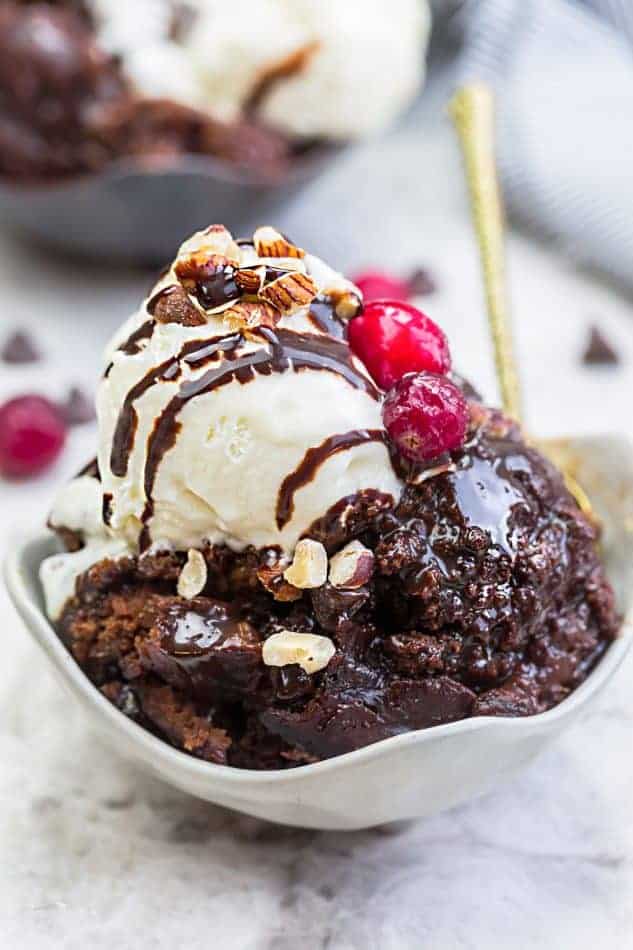 With the busy holiday season upon us, slow cooker recipes are back in full force around here.
This gooey Hot Fudge Pudding Cake was actually a dessert I made for my stepdad who usually helps me take most of the desserts I make off my hands.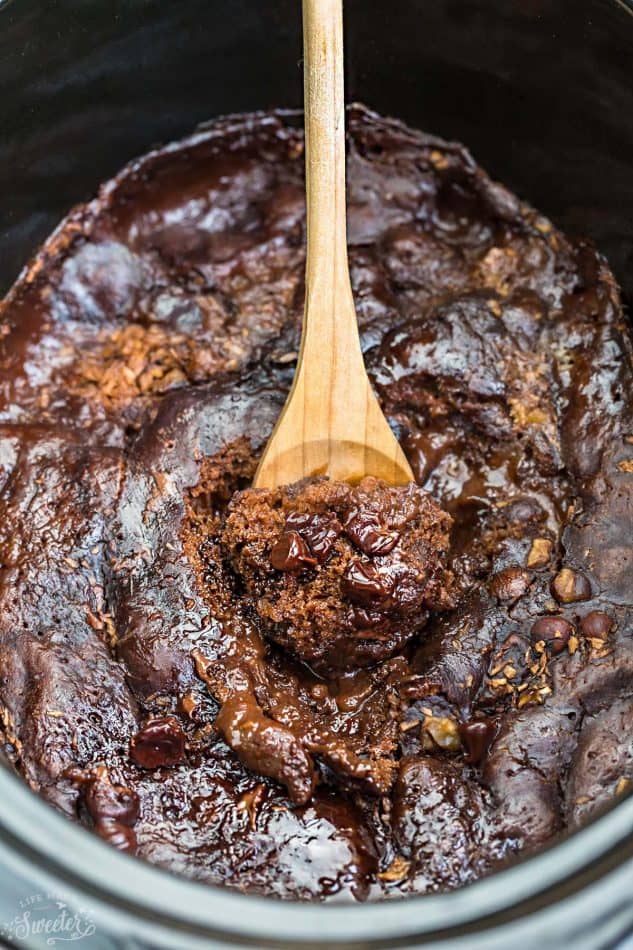 He grew up on a gooey chocolate pudding cake from his mom and grandma, who were both amazing bakers. Since this Pumpkin Pecan Pudding Cake was such a hit, I thought I'd make this chocolate version in the slow cooker as well.
Recently, his doctor told him to cut back on certain foods in his diet,  so we've been trying to add healthier spins on the desserts he loves.
This Hot Fudge Pudding Cake recipe is vegan and has NO refined sugar. Instead, we use melted coconut oil and coconut sugar. If you'd rather make this the classic way, I've also included options to use easier pantry-friendly ingredients like vegetable oil and brown sugar instead.
The homemade cake batter comes together easily in just ONE bowl and you just spread it into your slow cooker.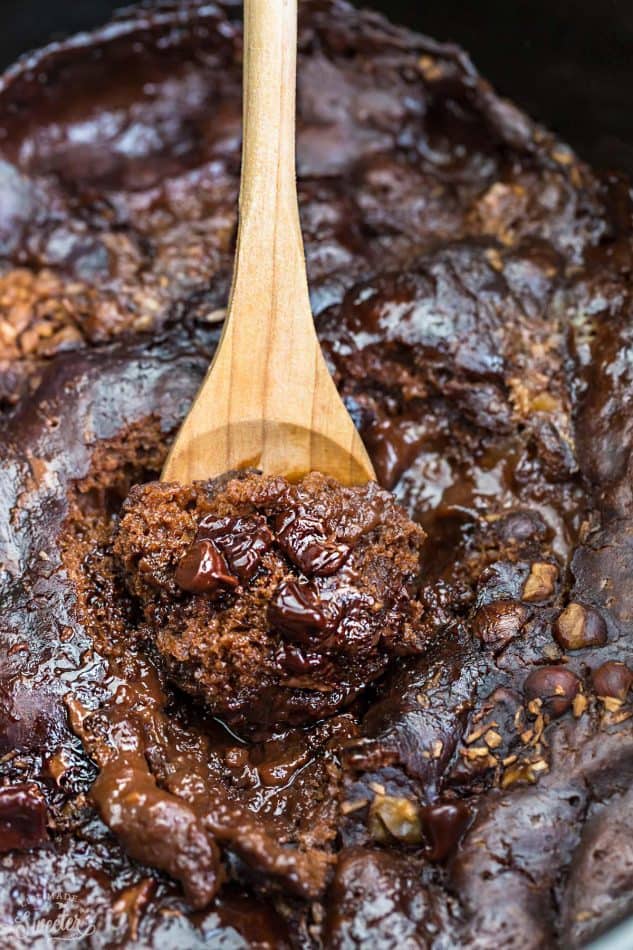 The best part about this dessert is how EASY it is to customize. Leave it as is or add in your favorite toppings. I have 4 fun options:
chocolate chips
white chocolate chips
shredded coconut
chopped nuts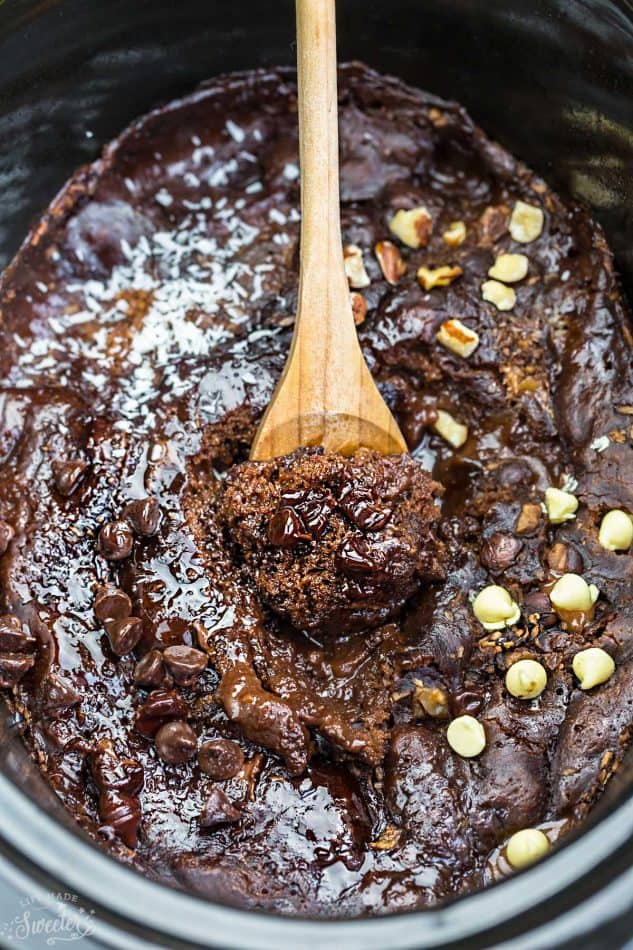 Then just mix together some coconut sugar and cocoa powder and sprinkle it over the entire dessert and pour hot water over top.
The batter cooks up in the crock-pot into a rich and dreamy moist cake with a warm and fudgy pudding center hidden inside! The chocolate flavor is spot-on and the combo of cake with creamy fudge is just heavenly!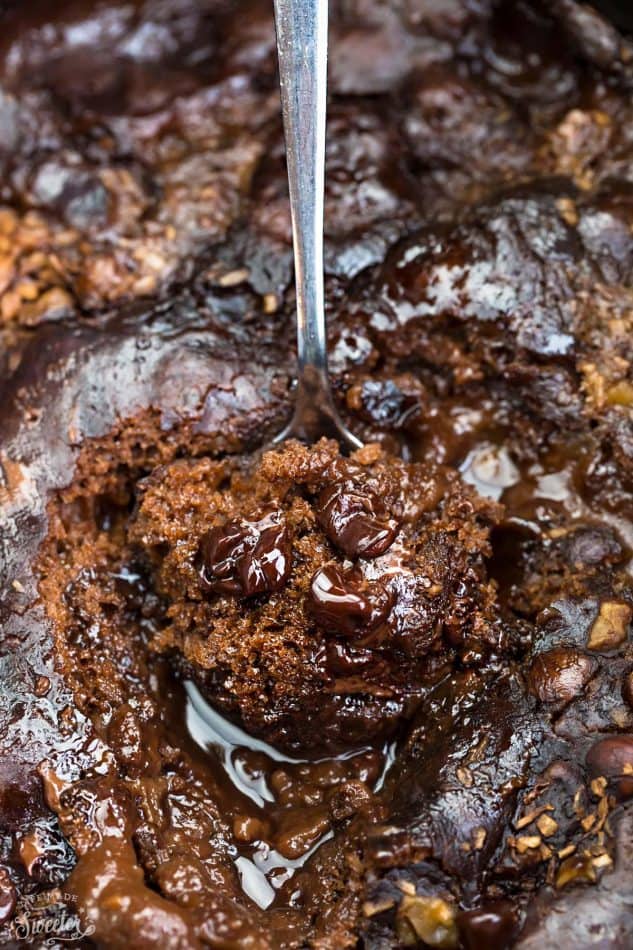 Serve with a spoonful of vanilla ice cream and toppings of your choice and you've got one amazing dessert perfect for any chocolate fan!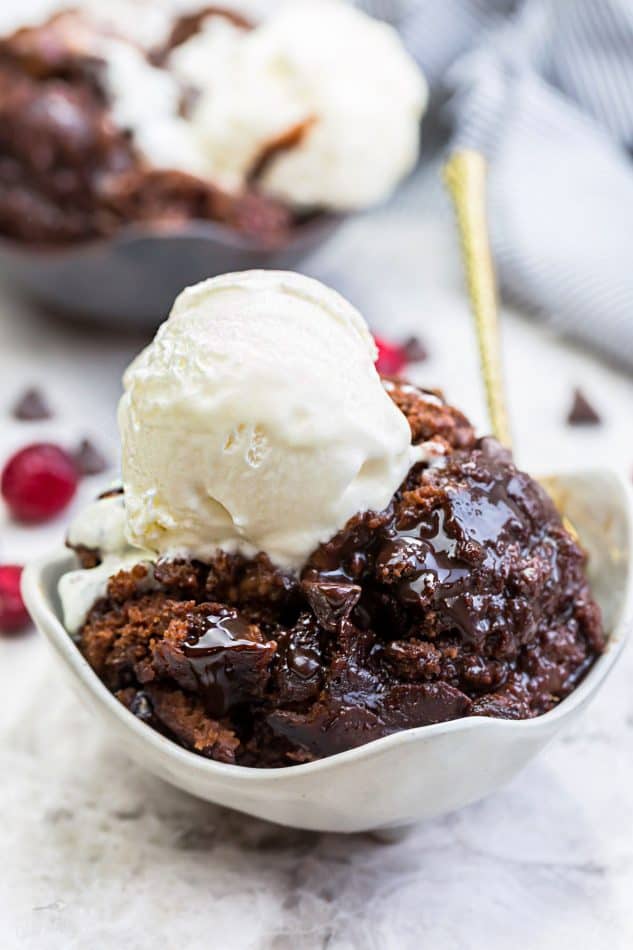 Yields 8 Servings
Slow Cooker Hot Fudge Pudding Cake
Slow Cooker Hot Fudge Pudding Cake an easy crock-pot dessert perfect for freeing up your oven. With a delicious sauce that forms beneath the cake.
10 minPrep Time
2 hr, 30 Cook Time
2 hr, 40 Total Time
Ingredients
1 cup white-whole wheat flour or all purpose flour
1 cup coconut sugar (or packed brown sugar)
1/4 cup unsweetened cocoa powder
2 teaspoons baking powder
1/4 teaspoon salt
1/2 cup almond milk (or milk of your choice)
2 tablespoons coconut oil, melted (or vegetable oil)
1/2 teaspoon vanilla extract
Cocoa Fudge Mixture
3/4 cup coconut sugar (or brown sugar)
2 tablespoons unsweetened cocoa powder
1 3/4 cups hot or boiling water
Optional Toppings:(use any combination you like to equal a total of 1 cup)
Paleo-friendly chocolate chips (or semi-sweet)
White chocolate chips
Shredded Coconut
Chopped Nuts
Instructions
In a medium bowl, whisk together flour, sugar, cocoa powder, baking powder and salt. Pour in the milk, butter and vanilla and mix until just combined.
Spread into a 3-qt. slow cooker coated with cooking spray. Sprinkle with optional toppings using any combination equaling out to one cup and press gently into batter so they stick.
For the Cocoa fudge mixture, combine sugar and cocoa and sprinkle over the batter in the crock-pot. Pour hot or boiling water over the cocoa powder (do not stir).
Cover and cook on high for 1 3/4 - 2 1/2 hours or until a toothpick inserted near center of cake comes out clean. Every slow cooker cooks differently so if your slow cooker runs hot, be sure to check on the batter at 1 hour and then every 20 minutes after that.
Serve warm with ice cream and top with fruit if desired.
7.8.1.2
463
https://bestrecipepicks.com/slow-cooker-hot-fudge-pudding-cake-4-ways/
More Holiday Treats: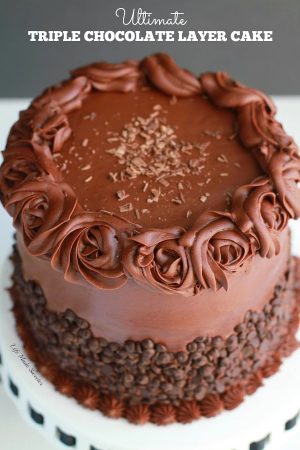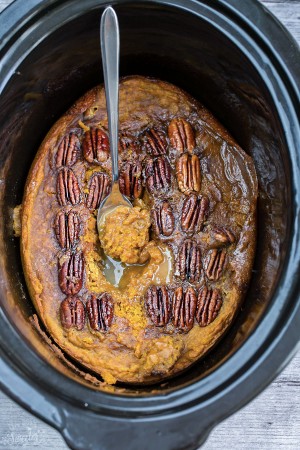 Classic Pecan Snowball Cookies
Peppermint Stuffed Snowball Cookies
If you need to find some holiday cookies, you can find all my cookies HERE or stop by my cookies or cake board on Pinterest and follow along to stay up to date.